Meet Biplab
It's me, Biplab and I would like to personally welcome you to The Improvisers website and thank you for taking time out of your day to look at us.
I am the second son of Late Shankar Ranjan Ghosh and Smt. Rekha Ghosh. My father was a freedom fighter and spent his entire youth fighting against the British rule in India. He was also an expert table player and a renowned classical singer of his time.
From my school days I had the tendency to observe and copy peoples' movements, way of speaking and had the inbuilt talent of adding a dash of comedy to it. I was a storehouse of jokes and was always very popular amongst family and friends. No gathering or party was complete without my satirical jokes and parody songs. It was as if comedy was in my blood. Once in a gathering like this I came into contact with Late Bhanu Banerjee, the great king of comedy in our times. Bhanu Banerjee was taken aback and delighted when I copied his voice and enacted one of his comedy sketches in front of him. He immediately asked me to join his class. I was so influenced that I also joined acting classes of the great dramatist Late Bijon Bhattacharya where I learned stage acting and stage crafts. Later on I went on to learn even more under the guidance of Late Utpal Dutta.
I started my professional career through stage shows at the age of 20 and my comedy, jokes, parody songs and stage acting soon became very popular. But there were consequences, jealous of my success the reigning comedians of that time tried every possible way to prevent me from performing stage shows. But I was confident and fought back with dedication, thanks to my parents who were very supportive and a constant source of my strength and inspiration. I worked very hard to build up my career and today, this stint of hardships has put me in a position where I enjoy the love and respect of all and sundry in the Entertainment Industry.
A big break in my career came when Prem Ji owner of 'Symphony' and 'Raga Music Company' brought out my first comedy cassette, Hashite Biplab, under his patronage. The cassette became a super hit and there was no looking back for me after that. The cassettes Amito Achi, Koutuk Bhander, Biplaber Hashi, Echo, Dom Phata Hashi, Guru Ar Pari Na, Rangorash, Rangobango, etc were released subsequently and were all runaway hits. According to a recent trade report, the sale of my cassettes stands just after the great Bhanu Banerjee who had so many hit cassettes under his banner. Also worth mentioning is the Rangorash Video CD which was brought out by Gathani Cassette Company. The same has reached the hearts of many, not only in India but also abroad.
In course of time I was flooded with offers from various TV channels like Doordarshan, Zee TV, ETV, Zee Alpha, Tara Channel, Akash Bangla and serial producers and acted in various mega serials like Janmabhumi, Janani, Ek Samudra Anek Dheu, Nana Ranger Mela,Ebar Jambae Maja, Gupir Gupto Katha, Hiralal Pannalal and the very popular comedy serial, Rangorash. As my popularity graph went up I started receiving offers from Tollywood and went ahead to act in popular Bengali movies like Asha O Bhalobasha, Bandini, Kanyadan, Banglar Badhu, Moner manush, Ganga, Pratihingsha, Sagor Kinare, etc. My comedy was greatly appreciated by all and I can humbly state that at present I am one of the highest paid Bengali Comedians and Stage Performers in India.
In the year 1991 after gaining much experience and reverence in the Entertainment Industry I conceptualized and started my dream project – The Improvisers, an event management company and through the years diversified it in such a manner so that is covers most aspects of the Entertainment Industry.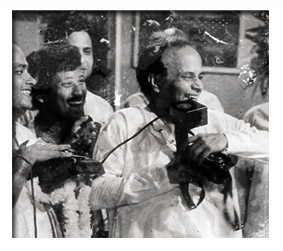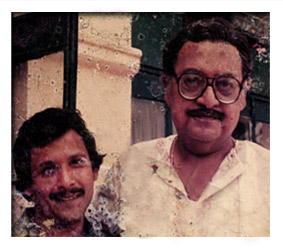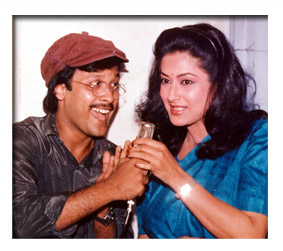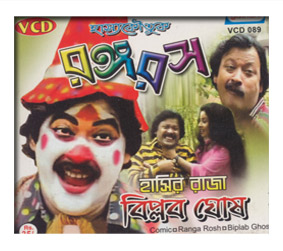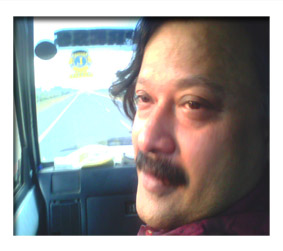 rfg